VAR reveals why Japan's goal against Spain was not ruled out. According to VAR, the ball's curvature was still on the line, so it was probably the right decision to let the goal stand.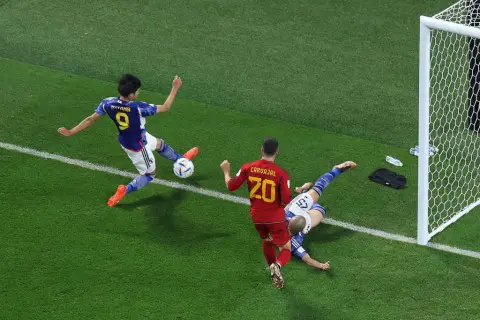 Japan beat Spain 2-1 on Thursday night, with both teams advancing to the knockout stages and Germany unexpectedly falling out of the group stage.
However, there was a controversial moment when Kaoru Mitoma overcame Ao Tanaka to score Japan's second goal in the 51st minute.
Initially, it was disqualified because the ball appeared to cross the line and hit a goal kick, although VAR ruled that out, with replays suggesting it was a very close situation.
It looks like the ball's curvature is probably still above the line, so it's likely the right decision has been made, but it baffles experts as to why the best angle isn't shown to them or to viewers around the world for convincing proof that the bullet didn't go out.
Pundits reaction
"From the very first day of this tournament, we have not been able to clearly communicate the important decisions to the fans at home and even to ourselves about how these decisions are reversed." Neville said on ITV.
"There was a goal disallowed, and VAR saw something that we have not seen on this set or in the world."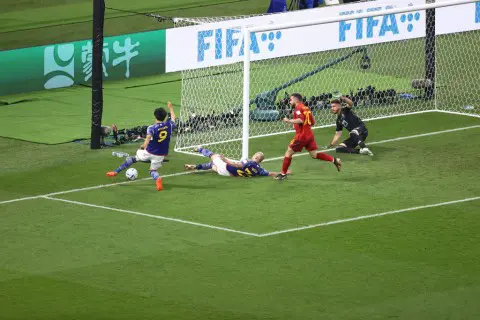 "We couldn't get a glimpse of what VAR officials saw."
Soules added:
"Every broadcaster, every pundit, anyone interested in this World Cup wants to see the images."
"We watch in real time as the ball goes out; the footage we watch makes it look like the ball goes out."
"Why didn't FIFA show us something controversial, costing the Germans dearly?" It is very large. It's 45 minutes later; why didn't they show us? Take us out!
The goal proved important as Japan's win moved them to the top of Group E against Spain, while Germany ranked third behind Spain on goal difference.